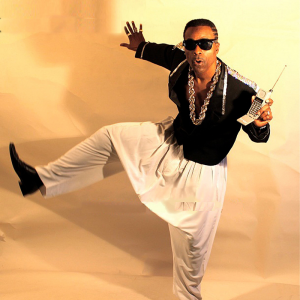 For the purpose of this article, I will change the name to protect our client… Ok, it was me!  I was home cooking dinner for my family when an MC Hammer song came on.  It took me back to my college years, and I couldn't resist the urge to bust a move.   As I proceeded to get down, I forgot that I was 49 years old man dancing like a 20-year-old in socks on tile floor.  As Julia Roberts said in Pretty Woman, "big mistake!"
As I jumped and landed after a signature Hammer move, my foot popped like a carrot being snapped in half.  It hurt, but I kept dancing, I couldn't let my wife know that I was injured from dancing.  As it turns out, I fractured my fourth metatarsal (the toe next to the pinky-toe).
After all the medical attention I received, I ended up with out-of-pocket medical expenses of $1,002.21 after my health insurance paid their portion.  Fortunately, I have an accident

insurance policy to help me with the costs.  After submitting my claim, I received a check in 10 days.  Not only did it cover the entire amount, but I also had a little money left over.
I guess the moral to the story is, if you're old and trying to be young, you better have an accident insurance policy.   Your wallet may need the protection for the moment your body reminds you of the truth.
The above graphic is an image of the actual check I received from the carrier.