Our thoughts and prayers are with the many families that have been impacted by the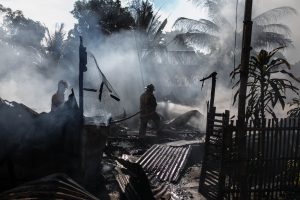 devastation of the fires in Southern and Northern California.   As people begin the process of putting life back together, we wanted to take a moment to pass along information that has been provided to us by our carriers.  Whether you or someone you know has been directly or indirectly impacted by the recent fires, our hope is that this information will be helpful in beginning the process of recovery.
In addition, should you have any questions or concerns regarding your existing coverage in the event of a fire, we are more than happy to review your policy with you.  You may contact us at 714-937-1500, let the customer service representative know you'd like to review your homeowner's policy for fire protection.
Kemper Insurance
Call 1-888-252-2799. This number is active 24 hours day/7 days a week.
Online: www.kemper.com  Please be sure to place Wildfire claim in the comments.
We hope that you and our policyholders are not affected by the wildfires, but we can assure you that the Kemper Claims Team is standing by to help our customers should any damage occur.
Mercury Insurance
Mobile Claim Locations: 
Hill and Woolsey Fires: Thousand Oaks Grant R. Brimhall Library
1401 E. Janss Rd., Thousand Oaks, CA 91362
Hours:  11/16 – 11/20, 9:00 am to 5:00 pm
Camp Fire: Butte County Fairgrounds (near the shelter)
199 E Hazel St. Gridley, CA 95948
Hours  9:00am to 5:00pm (until further notice)
Safeco Insurance
Mobile Claim Locations 
NorCal location
Lowe's Home Improvement Center
2350 Forest Ave, Chico, CA 95928
Hours: M-F 8:00 a.m. to 6:00 p.m. and Sat. to Sun. 9:00 a.m. to 5:00 p.m.
Primary onsite contact: Joe Otts (407) 595-3243
SoCal location **Starting Thursday, Nov. 15**
Cal Lutheran University
130 Overton Ct, Thousand Oaks, CA 91360
Hours: M-F 8:00 a.m. to 6:00 p.m. and Sat. to Sun. 9:00 a.m. to 5:00 p.m.