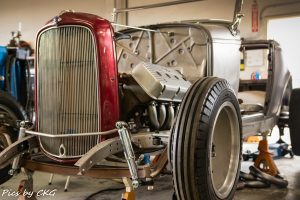 Just on the outskirts of Downtown Orange, you'll find one of the highly-regarded Hot Rod Restoration shops in Southern California, Circle City Hot Rods.  The business was founded by Jimmy White over 17 years ago, and it has risen to international recognition.
Like most greats, Jimmy's passion and talent are driven by his childhood fascination with hot rods. "I just started out restoring cars with my buddies, and it's evolved into an amazing 17-year run (and counting) in business.  We've been fortunate to work on some very cool restoration projects.  We have clients that  come to us from all over the world with their hot rod vision, and we work hard to bring it to life."
Over the years Circle City Hot Rods has developed a laser-sharp focus for achieving results for their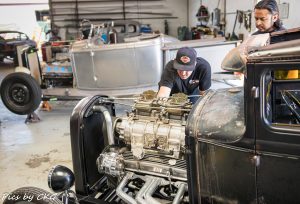 clients.  "We obsess over details, we integrate modern fabrication techniques that were not available at the time, and we maintain absolute integrity to the original design."  Sounds very simple, but the effort they put into staying true to these standards have earned Circle City Hot Rods a reputation as experts in doing the unimaginable in order to make their client's vision a reality.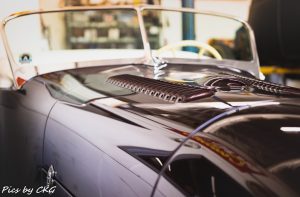 If you have a vision of a hot rod you'd like to see brought to life, you are just one phone call away from one of the best in the business. At Circle City Hot Rods, they pride themselves on being able to do the unimaginable to make your vision a reality!